In 1937, Victor Bergeron transformed Hinky Dinks, his beer bar on the corner of 65th and San Pablo in Oakland overnight… He called it Trader Vic's, after himself and his wheeling dealing ways. Vic loved Rum Drinks… he and his wife had even traveled the Caribbean on a shoe-string to learn to mix them. Rum Drinks, along with the decorative items they brought home from their travels, became the center of Trader Vic's Empire.Vic would put on a show every night… entertaining while mixing… making everyone feel at home. He was a true showman, and he used his personality to bring in crowds.
Trader Vics XXX Rum – Vintage Bar Menu Cover by Kay c.1947 – Hawaiian Master Art Print – 13 x 19in
When the bar was still Hinky Dinks, Vic started serving "free lunch" at 5pm… usually Olives or another snack… to go along with the beer. The "free lunch" evolved to Happy Hour, and the food became a bit more elaborate. He looked to his favorite Cantonese food, served in nearby China Town. Ironically, the menu he served was made up primarily of foods that weren't on the Ration list, so was able to keep serving his clients the flavorful crab rangoon, egg rolls, fried chicken livers that meshed so well with drinks like Tonga Punch and Hot Buttered Rum.
During World War 2, the proximity to the Alameda Naval Base helped his business thrive. Trader Vic's became the unofficial Officers club across the estuary… and Vic took care of the servicemen. He made sure they ate steak in his place. But he wanted to do more. He began filling cardboard boxes with a few bottles of rum. Jeeps from the Naval Base made midnight runs to Trader Vic's to collect the boxes…. which were then smuggled onto transport ships. Trader Vic's Officer's Clubs began to pop up all over the South Seas.
When the War ended… and the men came home… they remembered, and they came to drink at Vic's. Herb Caen, the San Francisco columnist, spread the word… and suddenly, people were heading OUT of San Francisco for food and drink.
Trader Vic's moves to Emeryville
Over time, Trader Vic's outgrew its Oakland location, and it moved to Emeryville… right on the water. They are a full service restaurant, as well as fabulous bar.
Other Trader Vic's restaurants were built all over the US (and one in London)… most are gone now, but the legend of Trader Vic and his drinks lives on.
Trader Vic's Recipe Books
You can re-create his drinks and "Polynesian" fare with these recipe books.
Trader Vic's Tiki Party!: Cocktails and Food to Share with Friends
Trader Vic's Bartender's Guide, Revised
Trader Vic's Book Of Food & Drink
Trader Vic's SECRET Mixers
Wnat to make the drinks JUST LIKE the Trader Vic's Bartenders….? Stock up on some of these special Mixers…
Trader Vic's Mai Tai Mix, 33.8-Ounce Bottle
Trader Vic's Ogreat
Trader Vic's 63945 Rock Candy Syrup (SET OF 12 PER CASE)
Mai Tai Mix Variety Three Pack
More Trader Vic's Swag
Trader Vic's is more than drinks and nibbles… there are mugs and more…..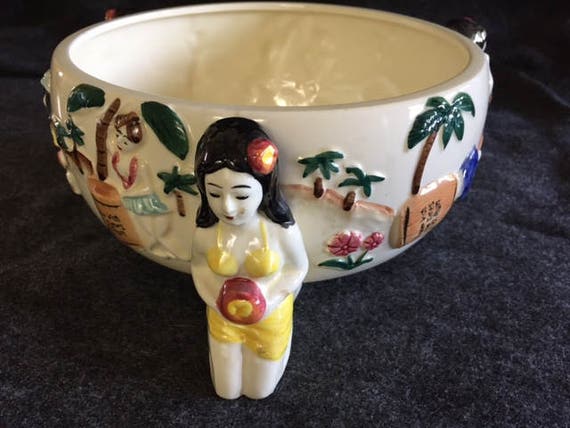 Vintage Trader Vic's tiki scorpion bowl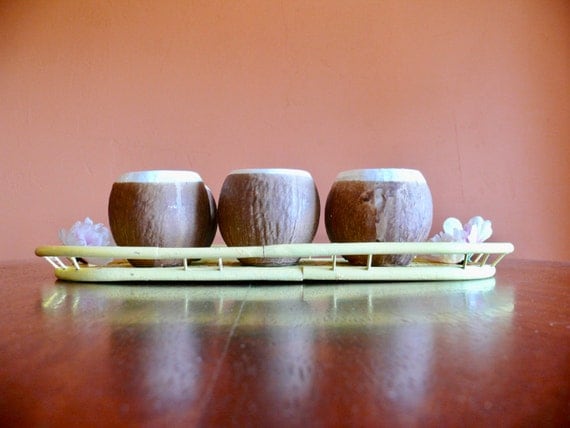 6 Trader Vic's Ceramic Coconut Tiki Mugs, Vintage Hawaiian Style Tiki Coconut Cups, Mid Century Tiki Barware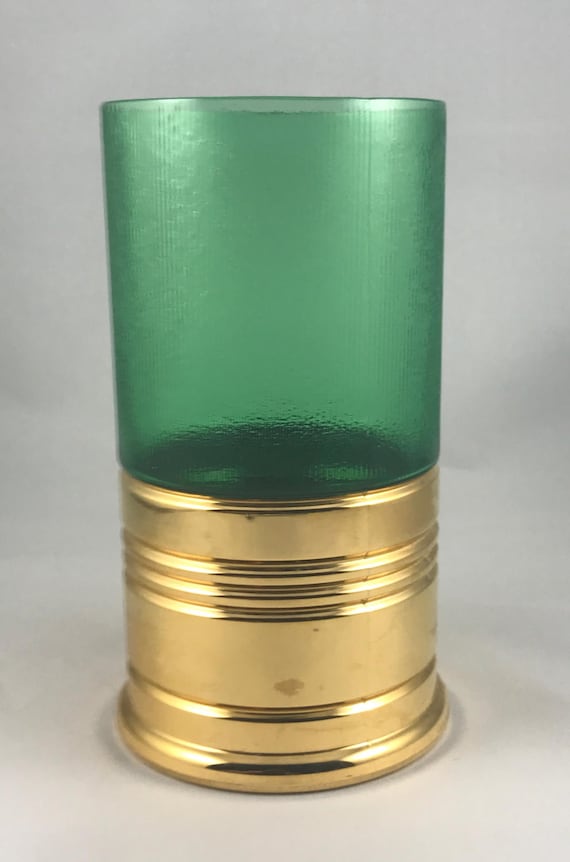 Vintage Tiki Mug – Trader Vic's Big Shot Mug – Imperial Glass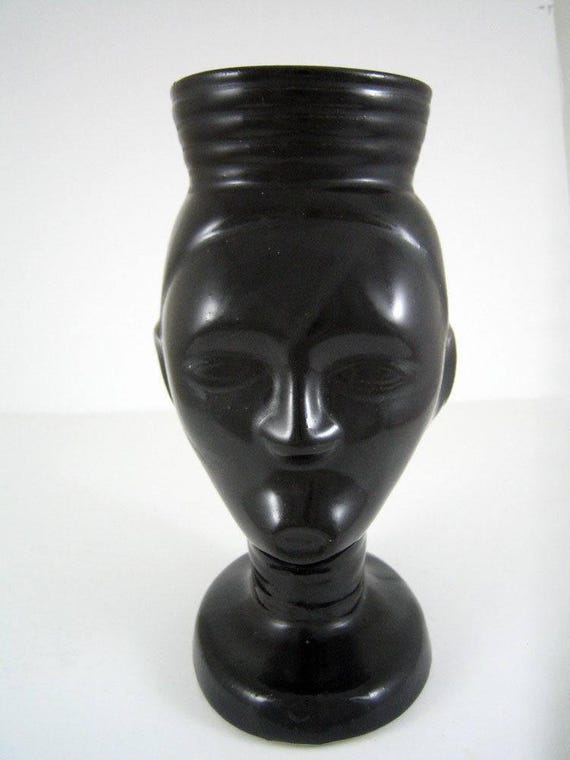 1963 Trader Vics Coffee Grog Short Headdress Tiki Mug Black Ceramic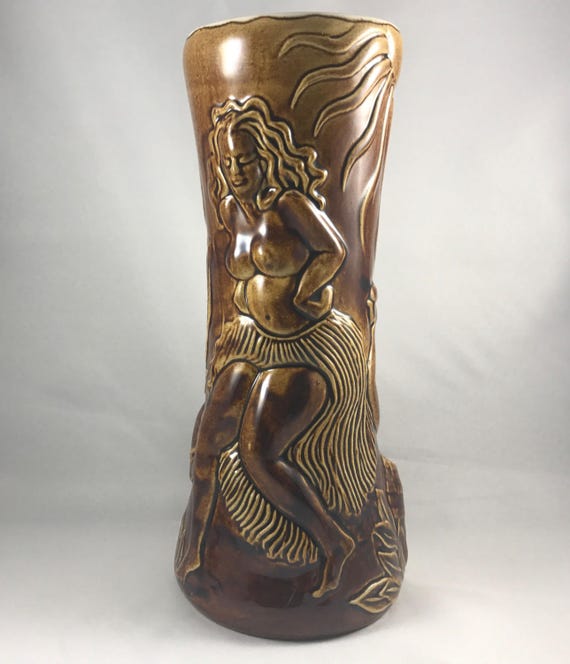 Vintage Tiki Mug – Trader Vic's Tall Fog Cutter Brown