Ask the bartender to make a Scorpion Cocktail in a good Tiki Bar, and they will serve this delicious Cocktail up in a flat bowl with long straws. The act of sharing the drink from a communal bowl is a sign of hospitality in the South Seas (here it's more of a game of who-can-get-the-most-before-it's-gone!)
Like most Tiki drinks, Scorpion Cocktail Recipes  are a Rum based drink. They do have loads of fruit juices, for flavor, and Brandy for sting!
Serve up a Scorpion Bowl in your home at your next gathering…. or make individual Scorpions (the recipe is also included), and everyone will agree that you are the perfect host/hostess.
History of the Scorpion Cocktail
You Didn't think You'd Get Away Without a Little History Lesson, Did You?
According to song and legend, the Scorpion was first poured in the Hula Hut on Waikiki Beach in Honolulu, Hawaii.
Victor Bergeron, Trader Vic himself, discovered it, tweaked it, super-sized it, and started serving the Scorpion in a 48 ounce bowl at Trader Vic's in Oakland, California.
There were three different official Scorpion Recipes at Trader Vic's, the final incarnation was produced in the 1970's.
Today, sadly, most places create a poor imitation. This recipe is the Real Deal.
Recipe Scorpion Cocktail
Drink a Bowl Of Scorpion
Bonus Points if You Serve it in a Flaming Bowl!!!
Black Scorpion Ceramic Drink Bowl – Limited Edition
Any 6 cup water tight container will hold the Scorpion, so go ahead and use a fish bowl or pasta bowl if that's all you have. It just looks so cool when it's served in a special Tiki Bowl with a gardenia floating in the middle. And a Scorpion is a show stopper when you serve it in a volcano bowl with flames!!!
Mix the drink up and set it in the middle of the table, hand everyone a straw and stand back!
This cold and tasty drink is loaded with rum and fruit juice (fresh squeezed please), with just a sting of Brandy.
Scorpion Bowl INGREDIENTS
6 oz. Silver Rum (I Like Malibu Silver Rum)
6 oz. Orange Juice
4 oz. Lemon Juice
1 1/2 oz. Orgeat Syrup**
1 oz. Brandy
3 Cups Crushed Ice for mixing
1 cup ice cubes for the bowl
Garnish with a gardenia….
Or set aflame with Bacardi 151…(instructions below)
INSTRUCTIONS
Get out your Blender….
Put the rum, orange juice, lemon juice, orgeat syrup, brandy and crushed ice in to blender bowl. Blend a few seconds until combined.
Pour into the serving bowl… top off with a few ice cubes and the flower garnish.
Hand out long straws (4 max….)
**sweet almond flavored syrup found in many Tiki Drinks
Recipe Scorpion Cocktail for One
Classic Hawaiian Tiki Mugs Tiki Bar Starter Set
You are alone, or no one else wants a Scorpion. Making an entire bowl seems greedy… what do you do?
Make a single Scorpion… and enjoy
Just be sure to watch out for the sting!!
Ingredients
2 oz. Malibu Silver Rum
1 oz. Brandy
2 oz. Orange Juice
1 1/2 oz. Lemon Juice
1/2 oz. Orgeat Syrup
1 cup Crushed Ice (for mixing)
Few Ice Cubes (for the glass)
Garnish… Gardenia or a Paper Parasol
Instructions
Combine the rum, brandy, juices, syrup and crushed ice in a blender. Pulse it a few times to combine.
Pour into your favorite Tiki Glass… top it off with a few ice cubes and a garnish.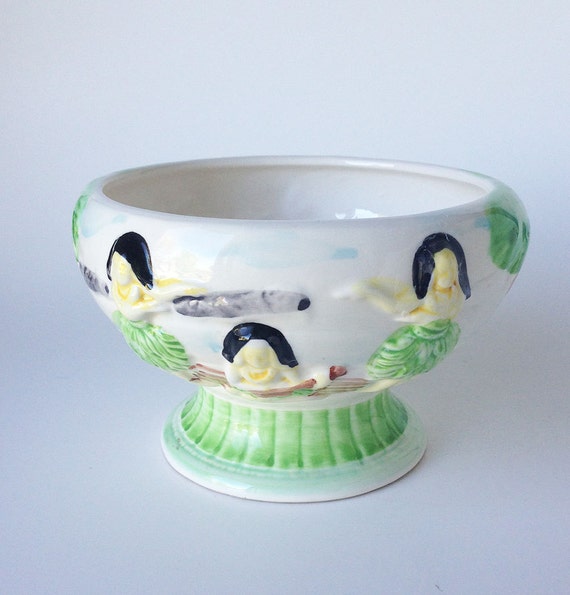 Orchids of Hawaii Vintage 1960s Hula Girl Ceramic Cocktail Bowl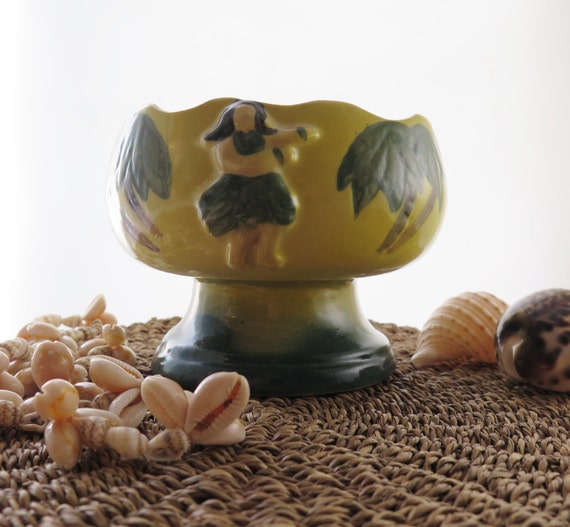 Vintage Kahiki Supper Club Drink Bowl Hula Girl Tiki Bar Restaurant Columbus, Ohio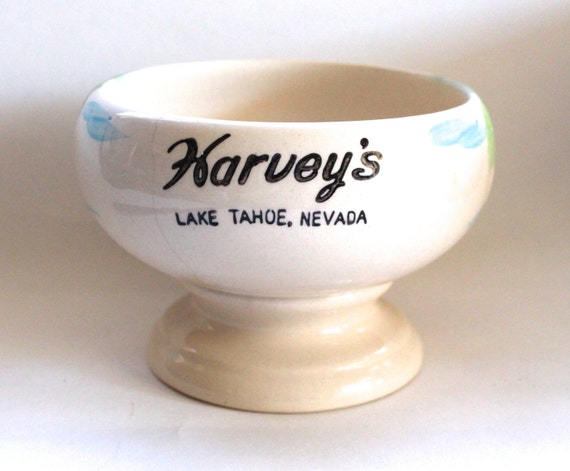 Harvey's Tiki Scorpion Bowl- Vintage 1960's!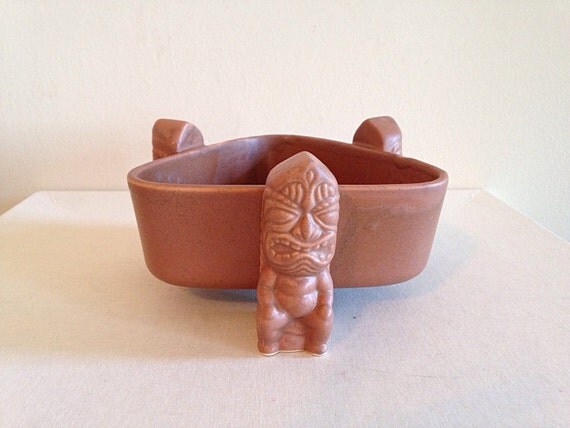 Vintage Ku Tiki Scorpion Bowl Mug